"Having more than one instructor and others who have used Angular was beneficial. Hearing real-world experiences is what I like in an on-site course." -Glenn W.
"Angular Exposure from a skilled developer (not just a preacher)." -Elijah H.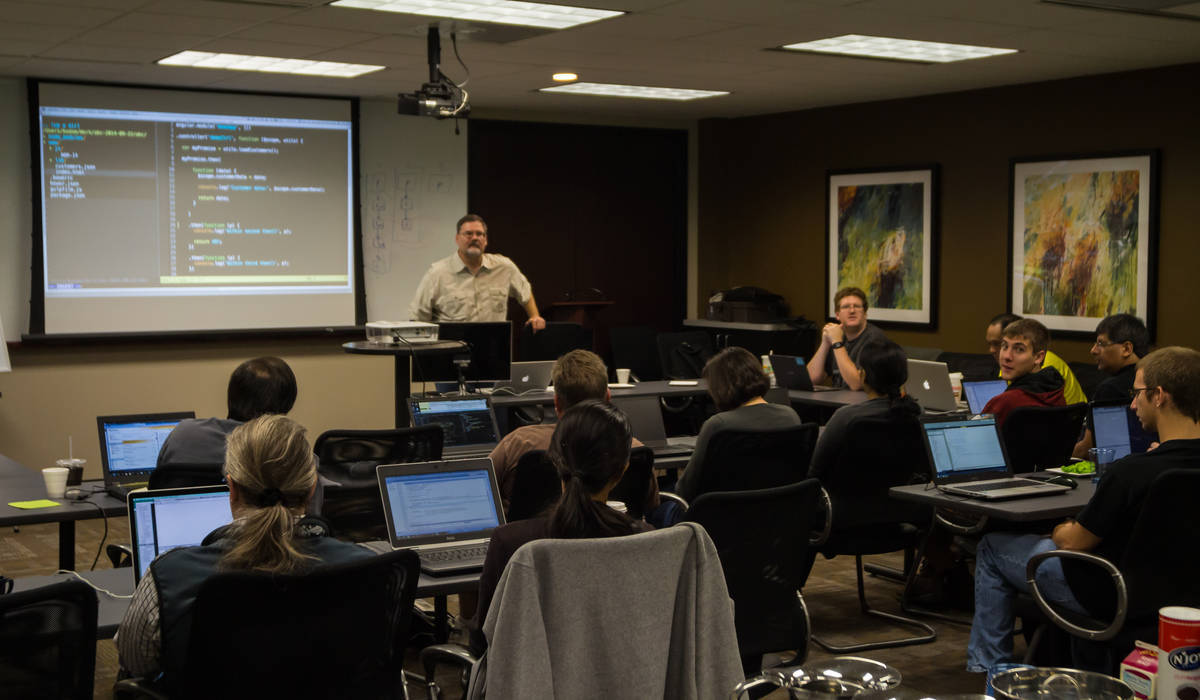 "Great overview, easy-to-understand examples, very knowledgeable instructor who was able to answer just about everything we asked him. Never felt at any point that it was going too fast or too slow. Learned a ton of useful information without feeling overwhelmed." -Phil J.
"Knowledgeable and authoritative instructor. He has an engaging style and presents the material well." -Joe W.
"The instructor was probably the best I have ever experienced.Deeply knowledgeable about all of the subject matter, able to answer every question (including a handful that he was uncertain about, he was able to derive and demonstrate in short order). Very well spoken." -Daniel M.
"With a second instructor helping the students, things moved along.... Mixing lab work with lectures. There's no substitute for hands-on work." -John S.
"Very knowledgeable instructors." -Brad S.
"Very knowledgeable and friendly instructors." -Peter C.
"Very responsive to the needs and questions of the attendees." -Greg